A restricted amount of space for your tools is not a problem anymore. Our tool boxes are very compact (40x30x20cm) but they will easily fit: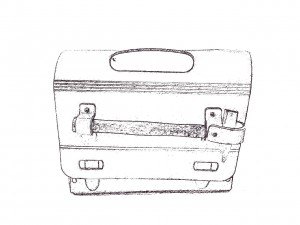 A DRILL
A CHARGER FOR THE DRILL
A FOLDING RULER
2 SCREWDRIVERS
A SMALL 1/4 INCH RATCHET
A TAPE MEASURE
A FULL SET OF HEX KEYS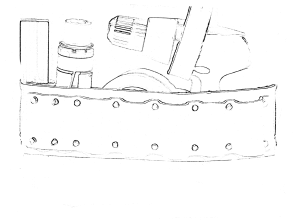 A HAMMER
AN EXACTO TYPE KNIFE
SMALL PLIERS
BIG BLIERS/WIRE CUTTERS
FIVE WRENCHES
A SMALL ADJUSTABLE WRENCH

PEN OR PENCIL
FIVE DRILL BITS IN A SEPARATE DETACHABLE HOLSTER
A SUPERGLUE
SILVER TAPE
A LUBRICANT OIL SPRAY
DRAWINGS OR MANUALS IN A SEPARATE POCKET
EVERY TULBOKS IS ACCESSORIZED 5 DETACHABLE LEATHER POUCHES FOR SMALL ITEMS SUCH AS:
NAILS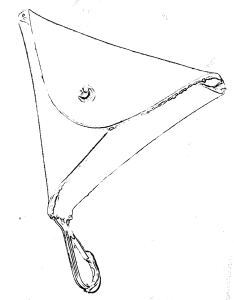 SCREWS
KOŁKÓW
SCREWDRIVER BITS
WRENCH BITS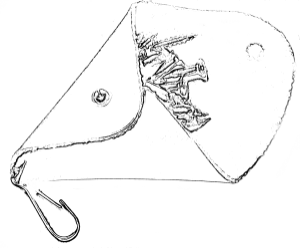 A separate, detachable holster for drill bits will accommodate 5 of the most commonly used sizes.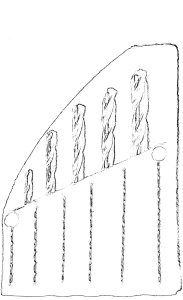 The above mentioned accessories are very functional and they can be used with our drill holster TULBOKS HOLSTER (click).
A separate cotton and leather shoulder strap for our tool case is available (click) in our shop.
The leather pouches can be opened in two different ways. Their design allows them to be used as sort of a tray after full opening or just a regular pouch that you can attach inside the TULBOKS.
In our products we combine classical craftsmanship with high-end technologies such as laser engraving.
All materials used in the bag itself as well as in the packaging are all natural and of exacting standards.